Google Adwords is an effective way for your law firms to attract more clients. But is attorney Adwords management necessary? Can you handle Adwords by yourself? That's what you're going to find out here. 
Attorney Adwords Management
to Get Quick Results 
Adwords is a powerful way to get more clients. But it can be expensive if you don't know how to use it wisely. You'll be spending more dollars without getting the ROI that you want. That's why you need a digital marketer to help you monitor your spending on Adwords and how to create the right ads that gather quality clicks. 
Is Adwords Necessary when You Have SEO Implemented? 
People indeed use Google to search for a lawyer. In this report, 57% of individuals use an online search engine to look for an attorney. However, it takes a long time to see the results of your SEO effort. Thus, if you want a quick result, you need to implement pay-per-click advertising. This type of advertising allows you to target certain clients who are actively looking for your law services. 
What Can an Attorney Adwords Manager Do?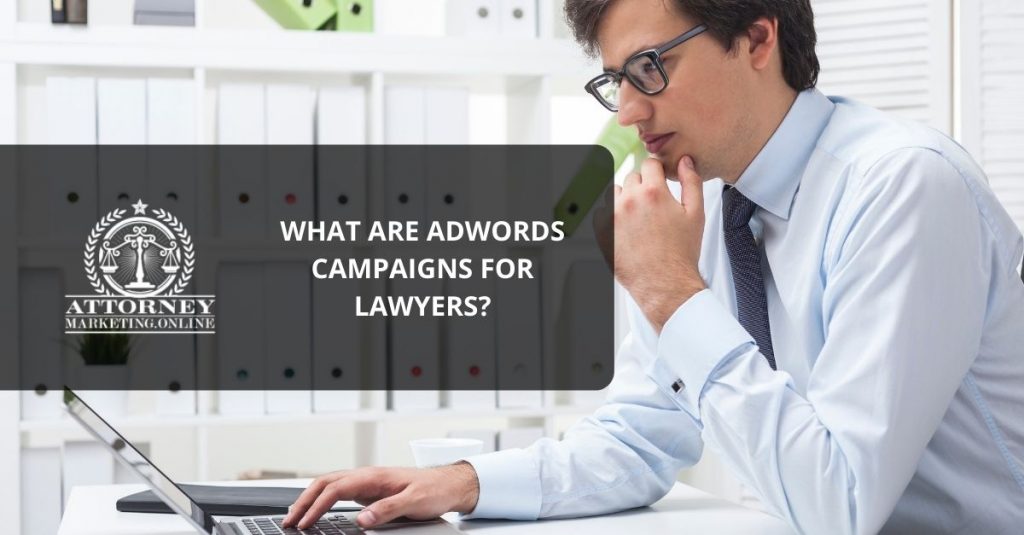 Write an Excellent Ad Copy 
It's the most difficult part. You need a copywriter to help you out with this. But when you hire an Adwords manager, like Attorney Marketing Online, you can be sure that your ad copy resonates with your users so they click through to your site and book a meeting with you. 
Use the Right Keywords in the Copy 
PPC for attorneys follows the same criteria as other PPC ad campaigns. It means that your ads will have a score based on audience relevance and helpfulness. Your ad copy must be relevant to the terms you're bidding on to get a higher Quality Score. Getting a quality score can be complicated. But our Adwords manager can handle it with ease and precision. 
Lower Cost 
When you search for law-related search terms, you'll find that they are all expensive. But our Adwords manager can lower the costs by increasing relevancy. This can be an uphill battle. But by using our Adwords management service, our team can ensure you'll be paying less for PPC while getting more ROI. 
Target Where You Practice 
You can further save dollars when you only show your ads to clients in your area. If your law firm is in Los Angeles, your ads must not be shown to people living in New York. 
Use the Right Ad Extensions 
They can help in boosting CTR. Ad extensions will allow your clients to tell if your law firm is the right fit for their needs. You can add your location information, call buttons, and other links to your website. 
Mobile-Friendly 
Your potential clients might be using their mobile phones when they search for something. This is why more than half of all searches on Google are from mobile devices. Google also introduced Enhanced Campaigns to make ads simpler to implement. 
Hire Some Help 
Adwords can be expensive and time-consuming, without the help of an attorney's Adwords management team. Call Attorney Marketing Online to know more about our services: (888) 477-9540.